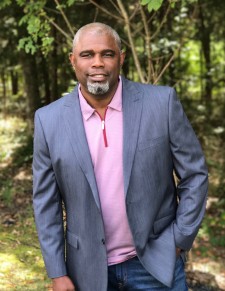 Save the Date: Open House on Friday, Oct. 20
ROCKVILLE, Md., October 10, 2017 (Newswire.com) - A new State Farm insurance agency is now serving the Washington, D.C., metro area: The Victor P. Jones State Farm Agency. As a licensed insurance agent, Jones' agency offers a portfolio of insurance and financial solutions to mitigate risk. A Rockville native, Jones recently relocated from Charlotte, N.C., thanks to the State Farm opportunity "too good to pass up."
On Friday, Oct. 20, 2017, the press and public are cordially invited to attend an Open House Reception at Victor P. Jones State Farm Agency located at 414 Hungerford Drive (Suite 392) in Rockville between the hours of 9 a.m. and 11 a.m. and from 4 p.m. to 6 p.m.
"The open house will provide our guests with an opportunity to meet the team and check out our new office — and everyone is welcome," says Victor P. Jones, State Farm Agency owner.
With a distinguished career, Jones draws upon experiences gained both as a successful small business owner and as a former NFL player for the Detroit Lions and Tampa Bay Buccaneers. He earned his Bachelor of Applied Sciences degree in Information Resources Management at Virginia Tech in Blacksburg, Va., which is where he played college football.
"As a small business owner, I am committed to giving back to my community. My wife and I look forward to offering support to area nonprofit organizations, especially those dedicated to youth development. Together, we hope to inspire others 'Bring It Home' by being the best they can be and realizing their true potential," explains Jones.
Open Monday through Friday from 8:30 a.m. to 5 p.m. To schedule an appointment, please call (301) 424-3269.
About Victor P. Jones State Farm Agency
Victor P. Jones State Farm Agency is proud to serve the Washington, D.C. metro area. Open Monday through Friday from 8:30 a.m. to 5 p.m., the agency provides customers with a portfolio of insurance solutions to mitigate their risk, including personal lines — auto, home, life, health, personal property, retirement plans, mortgage, vehicle loans, banking, disability insurance and renters — as well as business insurance, such as commercial liability, commercial auto and business life. For more information, visit victorpjones.com and on Facebook at fb.me/victorpjonesstatefarm.
# # #
Source: Victor P. Jones State Farm Agency
Share: