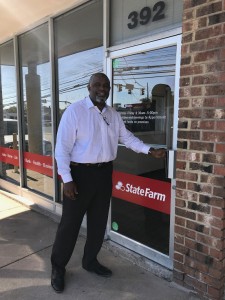 Event
•
updated: Oct 9, 2017
DATE & TIME: Friday, Oct. 20, 2017, 9 a.m. - 11 a.m. ET; 4 p.m. - 6 p.m. ET
The press and public are cordially invited to attend an Open House Reception on Friday, Oct. 20, 2017, from 9 a.m. and 11 a.m. and from 4 p.m. to 6 p.m. at Victor P. Jones State Farm Agency located at 414 Hungerford Drive (Suite 392) in Rockville, Md., 20850.
"The open house will provide our guests with an opportunity to meet the team and check out our new office—and everyone is welcome," says Victor P. Jones, State Farm Agency owner.
For more information, call (301) 424-3269 and visit victorpjones.com.
Share: